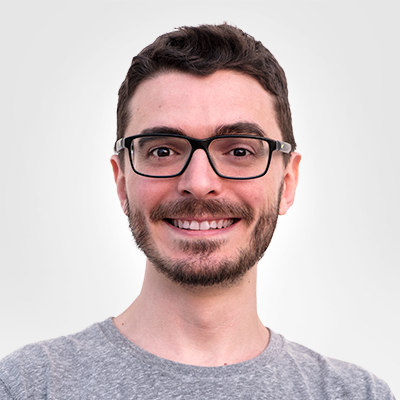 A multidisciplinary product designer with a devotion for high quality, efficiency and scrupulous attention to help companies gain business value through design. Through a user centered process, I bring ideas from concept to launch.
Experience
My work experience spans from mobile TV, mobile banking and betting apps to mileage tracking, dashboard and video conference apps. I'm currently working at Werkspot on the iOS and Android app for service professionals to easily receive new jobs and chat with consumers.
Specialties
Main: Interaction Design, Visual Design, Web Design, Prototyping, User testing, Research and Planning. Others: Illustrations, Graphic Design, Motion Graphics, Branding, Editorial Design, Digital Photography, Typography, Video-Audio Editing.

Knowledge
UCD process: 

understanding of users, tasks and project scope. U

sers involvement at each milestone, 

user-centered evaluation, 

iterations. The process

 addresses the whole user experience and

 includes multidisciplinary skills and perspectives. 

Thorough understanding of iOS, Android, Web; understanding of HTML, CSS and React Native and its limits.

Favourite tools
Sketch, Abstract, Invision, Zeplin, Photoshop, Illustrator, InDesign, FontLab Studio, Premiere Pro, After Effects.